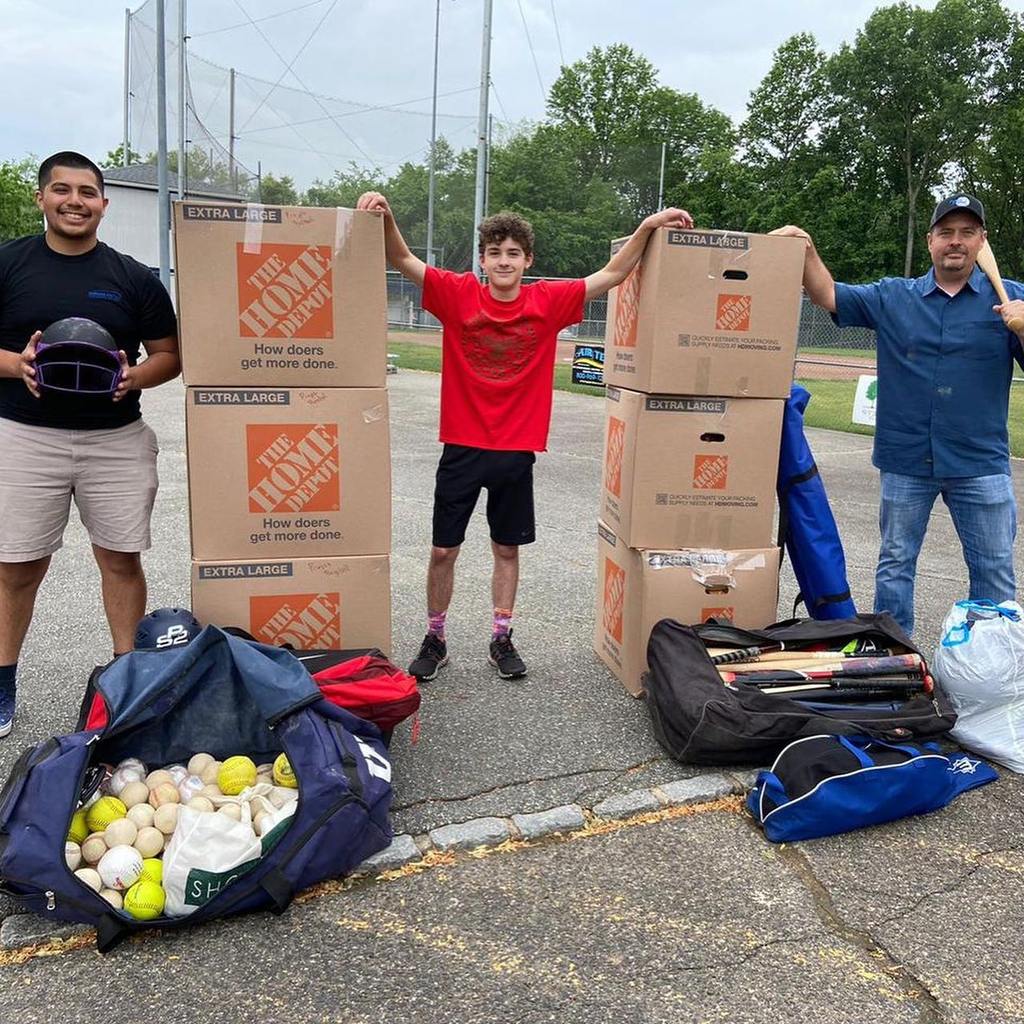 Baseball & Softball
Baseball and Softball Equipment Donations
It is estimated that less than 3% of boys and girls have access to organized baseball and softball in Latin America despite its 150 years in the region. This harsh reality inspired the founders of Project Beisbol to start an equipment collection drive in South Florida in 2008 to donate to kids in need. Since then, hundreds of compassionate individuals, families, teams and leagues have joined the movement. Learn more about how you can donate supplies and the communities we have impacted over 14 years.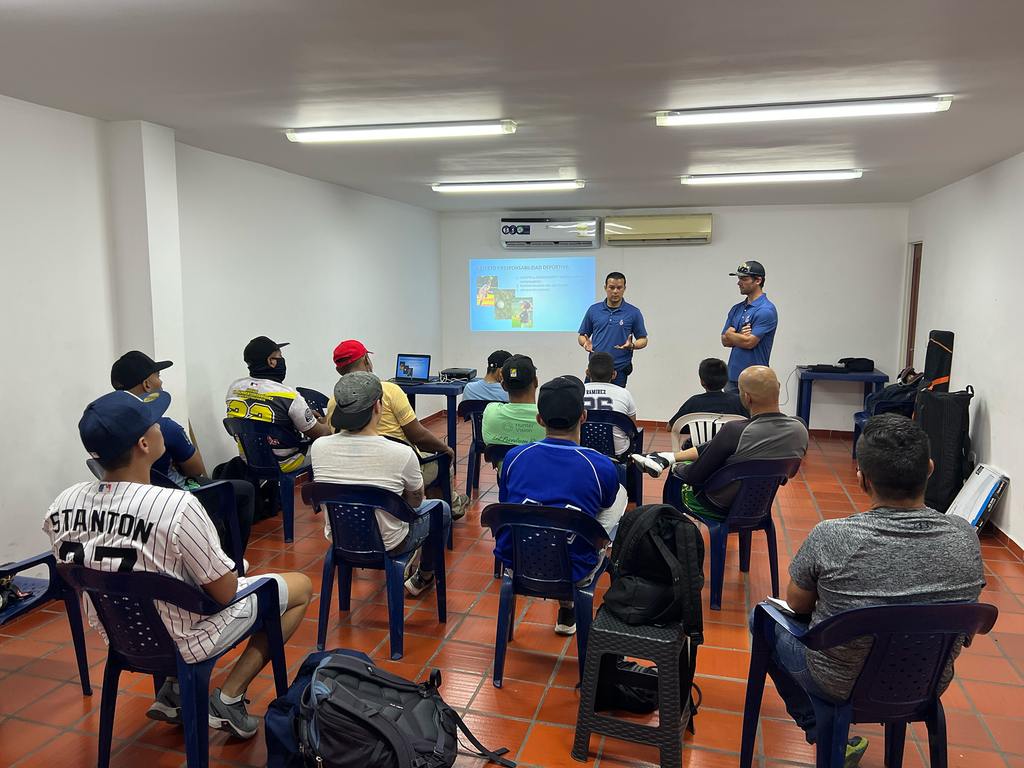 Coach Training Workshops
We are proud to announce that Project Beisbol has expanded its community services to include Baseball Coaching Courses to nourish the emerging baseball movement in a number of regions of Colombia. These courses, designed for passionate coaches and community leaders with limited or intermediate baseball coaching experience, include topics such as respect and responsibility in sports, mental strength, teaching methodology, as well as batting, fielding and pitching techniques. The inaugural course in Norte de Santander and Bogota, Colombia were led by Project Beisbol's head trainer in Colombia, Fernando Lamadrid. A former member of the Selección Colombia and certified by MLB in coaching, he is also a psychologist which enhances the course in this very important aspect of baseball. He was accompanied by Matt Lucchesi, ex-professional (WBL) and Division 1 ballplayer from the USA, who led the catching session. We are very encouraged by the enthusiasm of the coaches who participated and the regional unity these courses will create as we spread baseball across the state.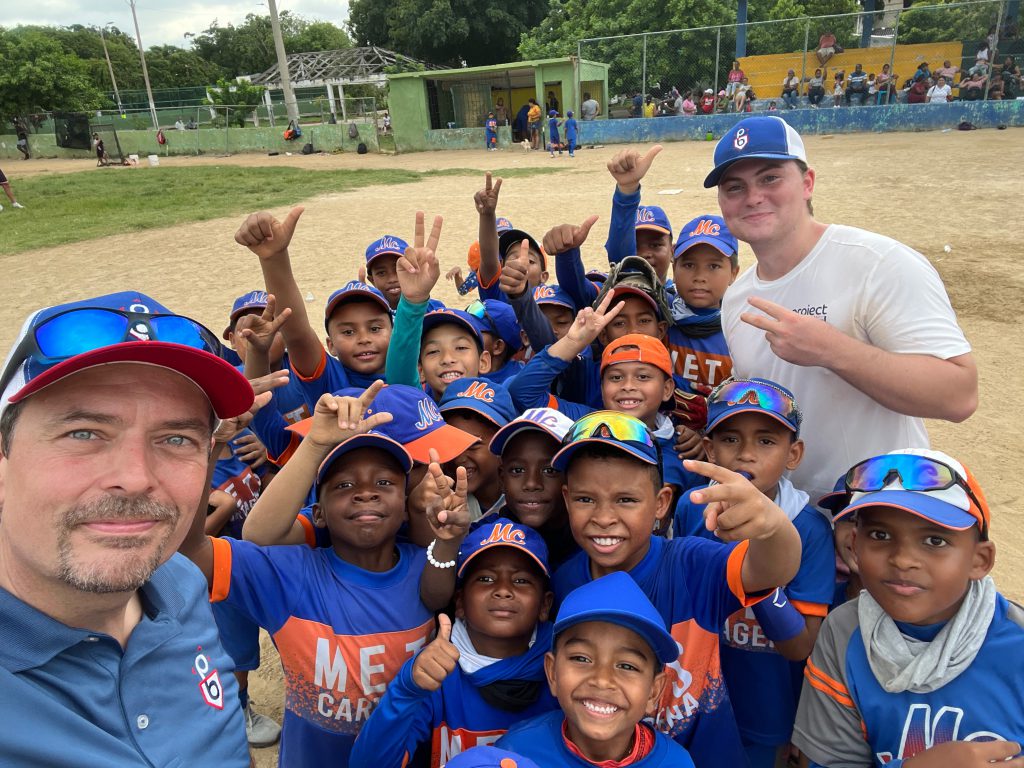 Community Relations and Sustainable Program Development
In the course of our work, we have encountered areas where community building is the most effective way to create youth baseball and softball processes that endure. This effort includes uniting local baseball programs to work together and local governments to understand the importance of baseball and softball for the youth in primarily soccer playing territories.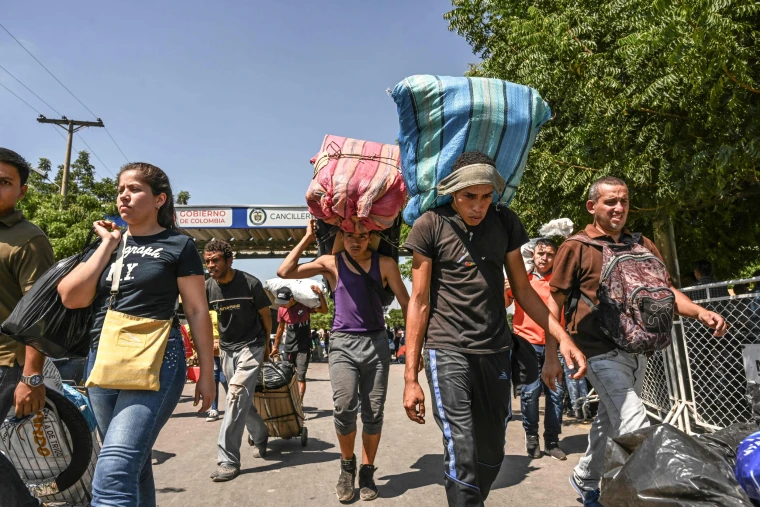 Refugee Integration Programs
In order to address the humanitarian and social issues caused by the unprecedented migration of Venezuelan refugees to Colombia, Project Béisbol has designed a unique program for local integration, looking to harness both Venezuelans' passion for the sport and Colombians' desire to learn it. The goal of the Baseball Integration Program is to use baseball and softball as tools for a healthy and peaceful integration of Venezuelan refugees into Colombian communities.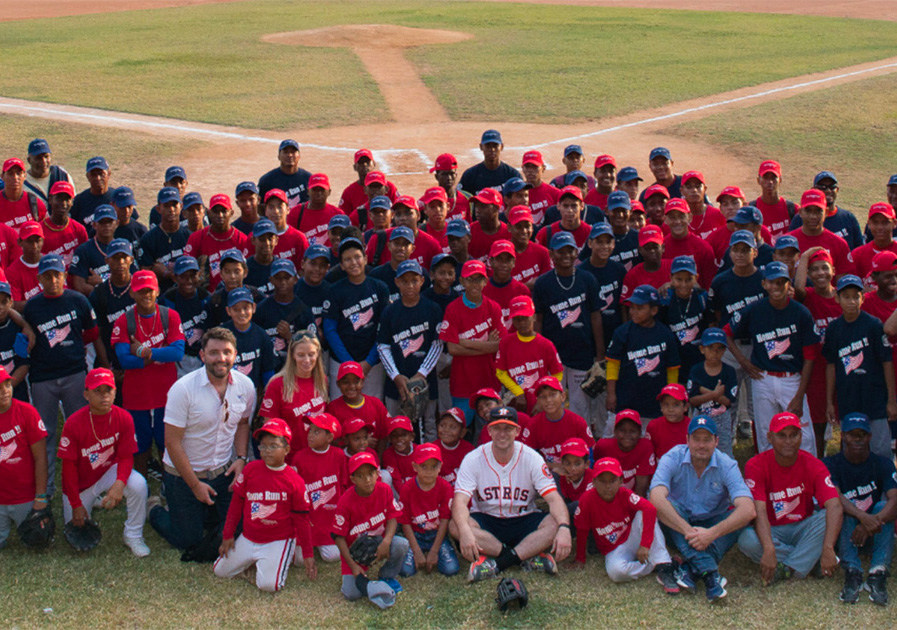 U.S. Department of State & U.S. Embassy Events
​We are honored to have coordinated a number of U.S. Embassy sponsored events over the past four years in Colombia, Nicaragua and the United States with a number of active and former Major League Baseball stars.
Home Run for Equality

– Jed Lowrie, John Mayberry, Jr. JC Ramirez and Albert Williams – US Embassy in Nicaragua – clinics and anti-gender-based violence seminars for male and female youth players.

Jed Lowrie – Diamond Diplomacy (Dept. of State) – clinics for youth players and coaches.
Elias Sosa – Diamond Diplomacy (Dept. of State) – clinics for youth players and coaches.
2 charity softball events to raise funds for Project Beisbol in Colombia with US Ambassador Whitaker.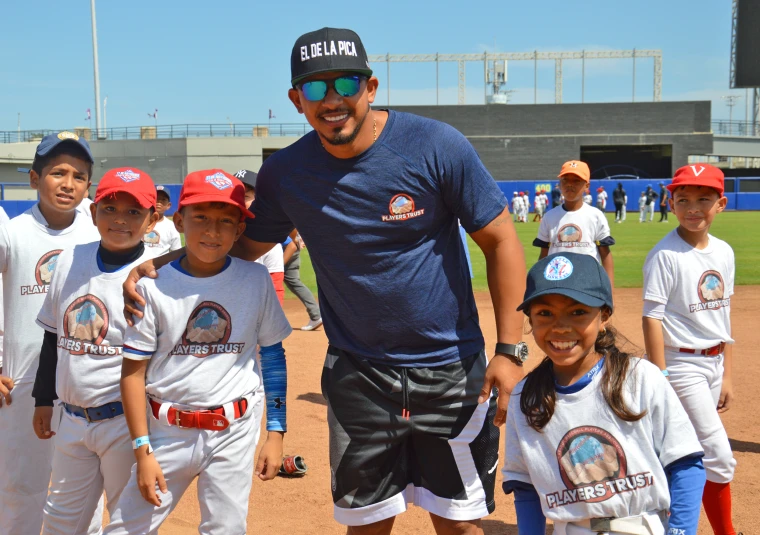 MLB Players Trust & MLBPAA Events
Players Trust Goodwill Tour and Grant – Colombia – 2019-2023: In 2019 selected to manage a Players Goodwill Tour in Colombia with over 15 active MLB stars to promote the sport in and develop integration programs for Venezuelan refugees from December 10–13, 2019, in three different cities. The Goodwill Tour included baseball clinics for Colombian and Venezuelan youth organized in conjunction in Cartagena and Barranquilla, and a formal reception in the capital city Bogotá hosted by the US Ambassador, Philip S. Goldberg. The Major League players that participated in all or part of the Goodwill tour will included: Gio Ushella, Jose Altuve, José Quintana, Herald Ramirez, Julio Teheran, Tayron Guerrero,  Marwin González, Félix Hernandez, Francisco Cervelli, Sandy León, Wilson Ramos, Carlos Carrasco, Eduardo Rodríguez, Eduardo Escobar, David Peralta, Nick Burdi, and former Colombian great Edgar Renteria.

The Major League Baseball Players Association was represented by Executive Director and former Major League player Tony Clark, Senior Director of Player Operations Leonor Colon and Player Operations Manager Vickie Carballo, as well as former Major League players Javy Vazquez and Jose Cruz.

The tour also consisted of a $150,000 donation to Project Beísbol for the purpose of equipment donations and education programs which have benefited over 1,500 kids in Colombia since 2019. See a recent NBC article discussing the event and the Players Trust donation.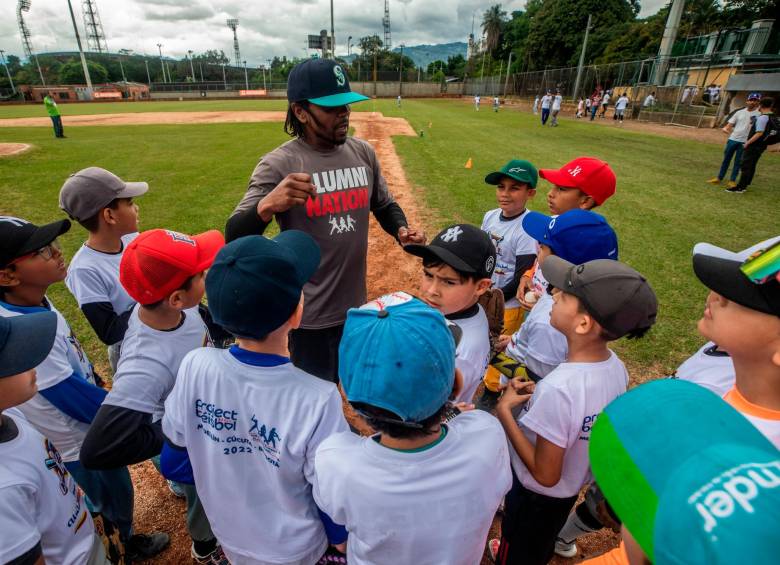 View Image in Lightbox
MLBPAA Tour
In November 2022, we were honored to partner with the MLBPAA (Major League Baseball Players Alumni Association) for the first time to lead three high-impact baseball clinics for youth ballplayers and baseball coaches in Colombia. The clinics were led by five active and retired professional MLB and MiLB players in Medellín, Cucuta and Bogotá. The event included motivational talks and a large equipment donation to the youth teams participating. The goal of the MLBPAA Tour is to ensure that the baseball communities and leaders in Antioquia, Norte de Santander and Cundinamarca have the sports equipment, technical knowledge and local government support to increase access to recreational and competitive baseball activities for young Colombian and Venezuelan ballplayers.